NHTSA Leadership
Special Assistant for Policy, Governmental, and Public Affairs, in the Office of the Administrator: Mitchell S. Kominsky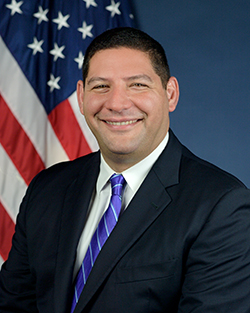 Mitchell S. Kominsky serves as NHTSA's Special Assistant for Policy, Governmental, and Public Affairs, in the Office of the Administrator, focusing on autonomous vehicle and traffic safety programs and new initiatives.
Most recently, Mr. Kominsky co-founded a technology startup in New York City that built a platform to accelerate the development of smart cities. He led the company's strategy, product, and corporate development, including partnerships with venture capital and private equity firms. Previously, Mr. Kominsky served as a Policy Counsel to U.S. Senate Leadership on technology, transportation, and infrastructure matters. He also served as a Congressional Investigator and Counsel to the U.S. House Committee on Oversight and Government Reform for emerging technologies, cybersecurity, and national security matters, where he authored various laws and led congressional hearings.
Mr. Kominsky is a graduate of Emory University, the University of Miami School of Law, and the Stanford Graduate School of Business. He grew up in Fort Lauderdale, Fla.