No matter what type of vehicle you drive, one of the safest choices drivers and passengers can make is to buckle up.
As you head out around the Memorial Day holiday, you'll likely see more law enforcement on the roads as part of Click It or Ticket. This campaign, from May 23 - June 5, reminds drivers and their passengers of the importance of buckling up and the legal consequences – including fines – for not wearing a seat belt.
SEAT BELTS ARE SAVING LIVES
Seat Belt Use Rate in 2021
Percentage point INCREASE IN SEAT BELT USAGE BETWEEN 2007 and 2021
Number of lives saved by seat belts in 2017 crashes
Always Remember to Buckle Up
In 2020, 10,893 unbuckled passenger vehicle occupants were killed in crashes in the United States. Among the young adults (18 to 34) killed, more than half (60%) were completely unrestrained — one of the highest percentages for all age groups.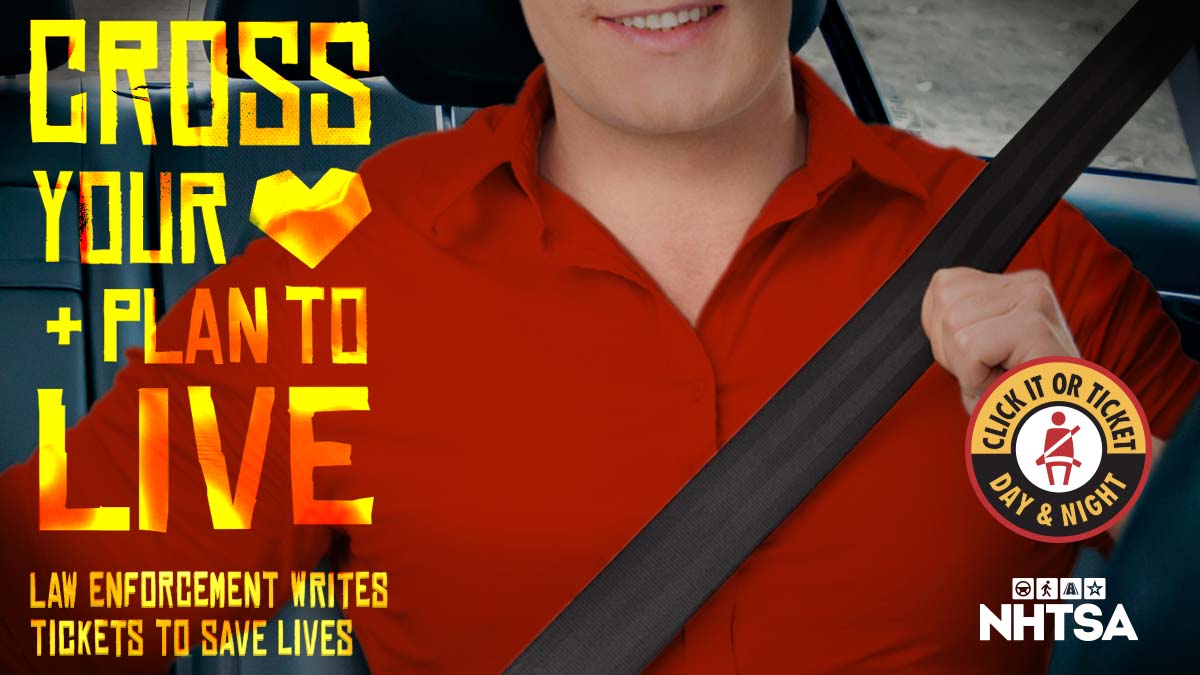 Buckle Up the Right Way
Always place the shoulder belt across the middle of your chest and away from your neck, and place the lap belt across your hips, not your stomach. You should never put the shoulder belt behind your back or under your arm. And remember: always buckle up. #ClickItOrTicket
Seat Belt Safety Starts With You