46%
OF DRIVERS WHO WERE KILLED IN CRASHES, AND WERE TESTED FOR DRUGS, TESTED POSITIVE (2018)
As the year comes to a close and a new one begins, NHTSA and law enforcement remind drivers that drug-impaired driving is dangerous and illegal. The If You Feel Different You Drive Different, Drive High Get a DUI campaign, which runs December 15 through January 1, aims to educate people that driving while drug-impaired puts you, your passengers, pedestrians and others on the road in danger.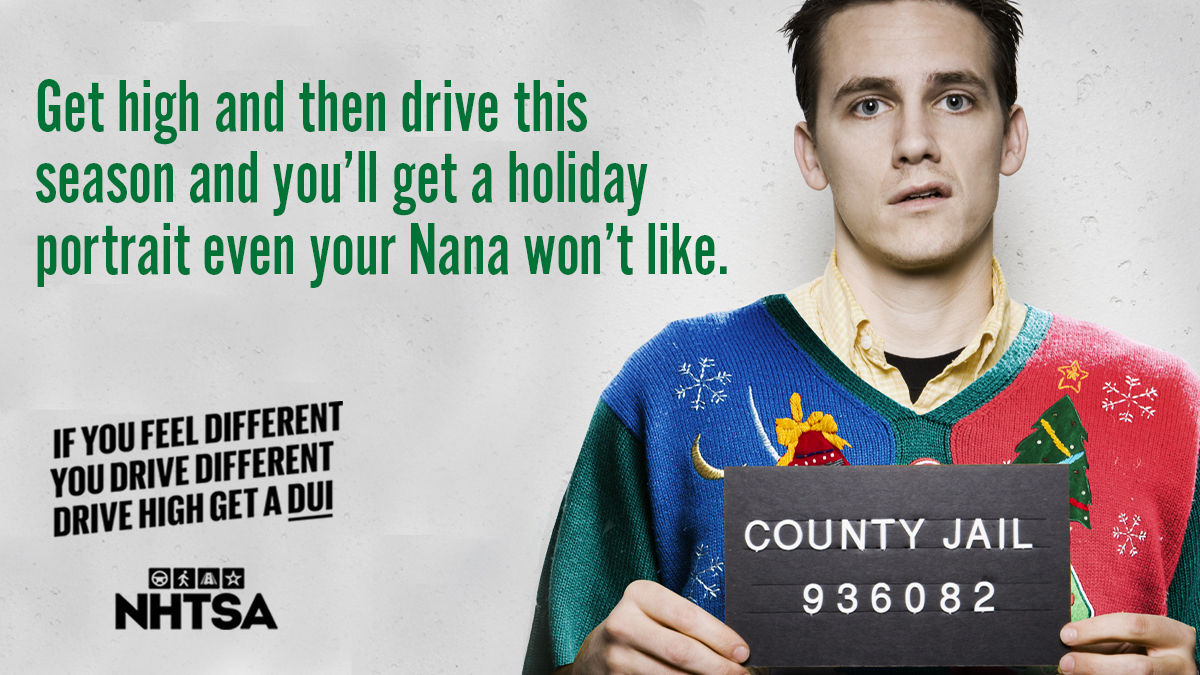 By the Numbers
Drivers are making riskier decisions when they're behind the wheel. An estimated 20,160 people died in motor vehicle crashes in the first half of 2021, up 18.4% over 2020. And, from 2009 to 2018, the presence of marijuana nearly doubled among drivers who were killed in traffic crashes and tested for marijuana.
Fast Facts
THC, the psychoactive component of marijuana, can slow reaction times, impair cognitive performance and make it more difficult to keep a steady lane position.
There are many misconceptions about marijuana use, such as rumors that it can make you a safer driver or it can't impair you. Several scientific studies show that this is false.
If you're feeling a little high, buzzed or stoned, never get behind the wheel. If you do, you will be arrested for DUI.
Be Responsible: Plan Ahead of Time
Plan a safe and sober ride home ahead of time.
If you're hosting a gathering, make sure all your guests have a sober ride home.
If you have smoked or ingested an impairing substance, do not drive.
If you know someone who is impaired, take their keys and don't let them get behind the wheel.
Call 911 if you see an impaired driver.
Always wear your seat belt — it's your best defense against impaired drivers.
The Dangers of Drunk Driving
In 2019, 28% of deadly traffic crashes involved a drunk driver. Learn more about drunk driving here, and always plan a sober ride home.