Law enforcement officers, emergency responders and other roadside workers put their lives on the line every day to keep us safe — and that's why it's important to move over when you see them along the side of a road.
By the Numbers
Every year about 23 roadside workers and first responders are involved in a fatal crash along a road, and hundreds more suffer injuries while tending to traffic incidents.
Traffic-related incidents continue to be the leading cause of death among on-duty law enforcement officers. Over the last five years, about 100 crashes involved a driver hitting and killing a law enforcement officer.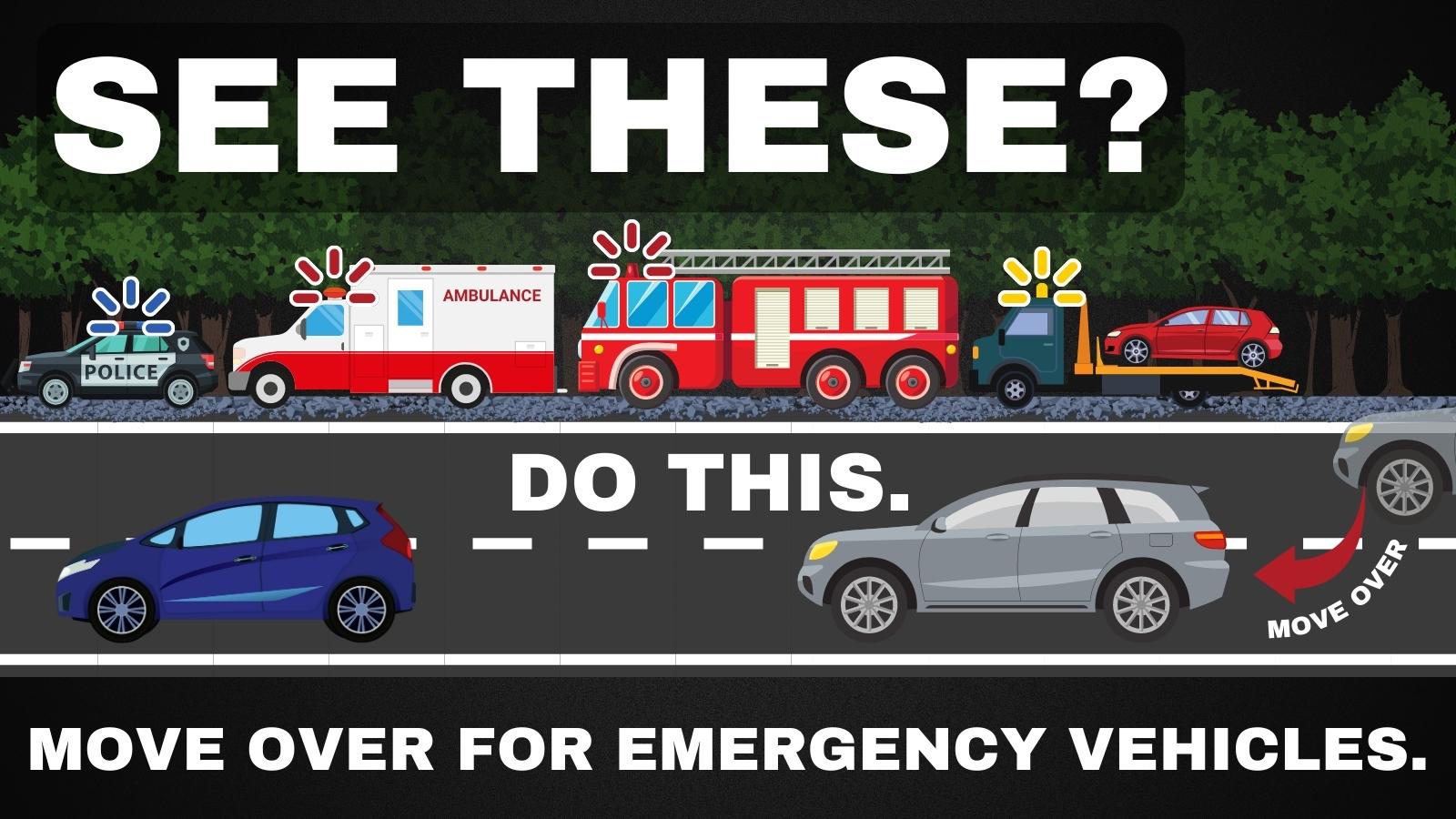 What You Need To Do
When a vehicle with flashing lights is stopped on or next to a roadway, drivers approaching the vehicle should:
change into a lane not immediately adjacent to the vehicle, or
slow down to a reasonable speed if you're unable to safely make a lane change.
Move Over – It's the Law
All 50 states have "Move Over" laws to protect law enforcement officers and other first responders stopped on roadways, yet one-third of Americans are not aware of these laws. Violation of the Move Over law results in fines and in some cases jail time.
Remember, next time you see flashing lights on the side of the road or roadside workers, Move Over. It's the Law.