National Police Week Honors Law Enforcement
During National Police Week, we take time to honor the men and women in law enforcement who put their lives on the line every day to keep our communities safe. The weeklong recognition coincides with National Peace Officers Memorial Day—May 15—which President John F. Kennedy signed into law in 1962. Each year during this week, tens of thousands of law enforcement officers travel to Washington, DC, to remember those who lost their lives in the line of duty.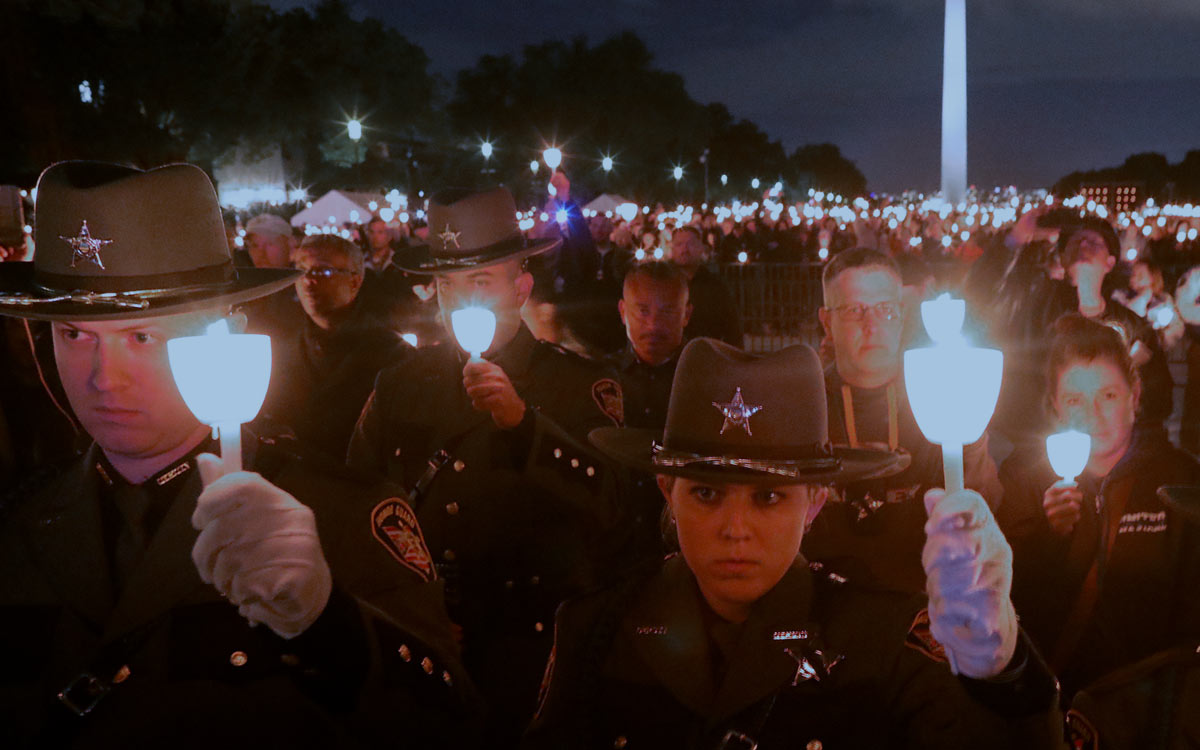 As in years past, a candlelight vigil was held Monday to honor those who made the ultimate sacrifice. NHTSA Deputy Administrator Heidi King joined several others in reading the names of the fallen officers.
More than 21,000 U.S. law enforcement officers have died in the line of duty since the first law enforcement death in 1786. Tragically, something that may sound as simple as a traffic stop, investigating a vehicle crash, or assisting a roadside motorist can result in a deadly scenario. Last year alone, 49 officers were killed in traffic-related incidents.
To help protect our law enforcement officers and other first responders, all 50 states have enacted a Move Over law. Unfortunately, not everyone is familiar with "Move Over" and what to do when they see flashing lights. The law instructs drivers to slow down, move over if you can safely do so, and switch to a lane that's not next to the emergency vehicle, if possible. You can help your local law enforcement by sharing the word about the lifesaving law, and by doing your part to follow the law any time you see a first responder's vehicle on the side of the road. #MoveOver
What else can you do to honor the men and women in blue? Take time out of your day to acknowledge the law enforcement officers in your community. A simple "thank you" can go a long way.
For more information on National Police Week, visit policeweek.org.