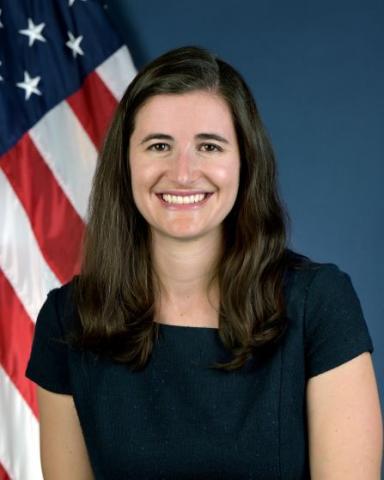 Sophie Shulman, NHTSA's Deputy Administrator, provides executive leadership for the nation's vehicle safety agency that sets and enforces vehicle safety standards, administers hundreds of millions of dollars in grants to State Highway Safety Offices, and educates Americans to help them drive, ride and walk safely. NHTSA's work also includes establishing fuel economy regulations and helping facilitate the testing and deployment of advanced vehicle technologies. 
Prior to joining NHTSA, Shulman was the Deputy Chief of Staff for Policy at the U.S. Department of Transportation. This was a return to USDOT for Shulman, who previously served in several roles within USDOT including as Acting Assistant Secretary for Research & Technology and as a senior policy advisor in the Secretary's office. Her federal service includes the U.S. Department of Energy, the Office of Management and Budget and White House Domestic Policy Council. Shulman's experience extends to the state level where she worked as Chief of Innovative Mobility for the Colorado Department of Transportation. 
She received her bachelor's and master's degrees in International Studies from Johns Hopkins University.