July 6, 2021 | Washington, DC
The U.S. Department of Transportation's National Highway Traffic Safety Administration (NHTSA) is continuing its annual Vehicle Theft Prevention campaign in July. During the month, NHTSA is highlighting the potential for motor vehicle theft, preventive measures vehicle owners should take, the importance of addressing the vehicle theft problem, and its significant economic impact.
"Finding that your vehicle has been stolen can be a stressful event," said Dr. Steven Cliff, NHTSA's Acting Administrator. "Vehicle theft is driven by money and greed, a dangerous business that victimizes everyone, but fortunately, drivers can take precautions to reduce the risk of it happening."
As a driver, you can take steps to keep your vehicle and belongings safe. Here are ways you can help prevent motor vehicle theft.
Park in well-lit areas.
Close and lock all windows and doors when you park.
Put away your valuables.
Do not leave your keys in your vehicle.
Do not leave the area while your vehicle is running.
Remember to lock your vehicle every time you walk away to prevent vehicle theft.
For more information on motor vehicle theft prevention, visit NHTSA.gov/theft. For additional resources, visit the FBI — Motor Vehicle Theft page.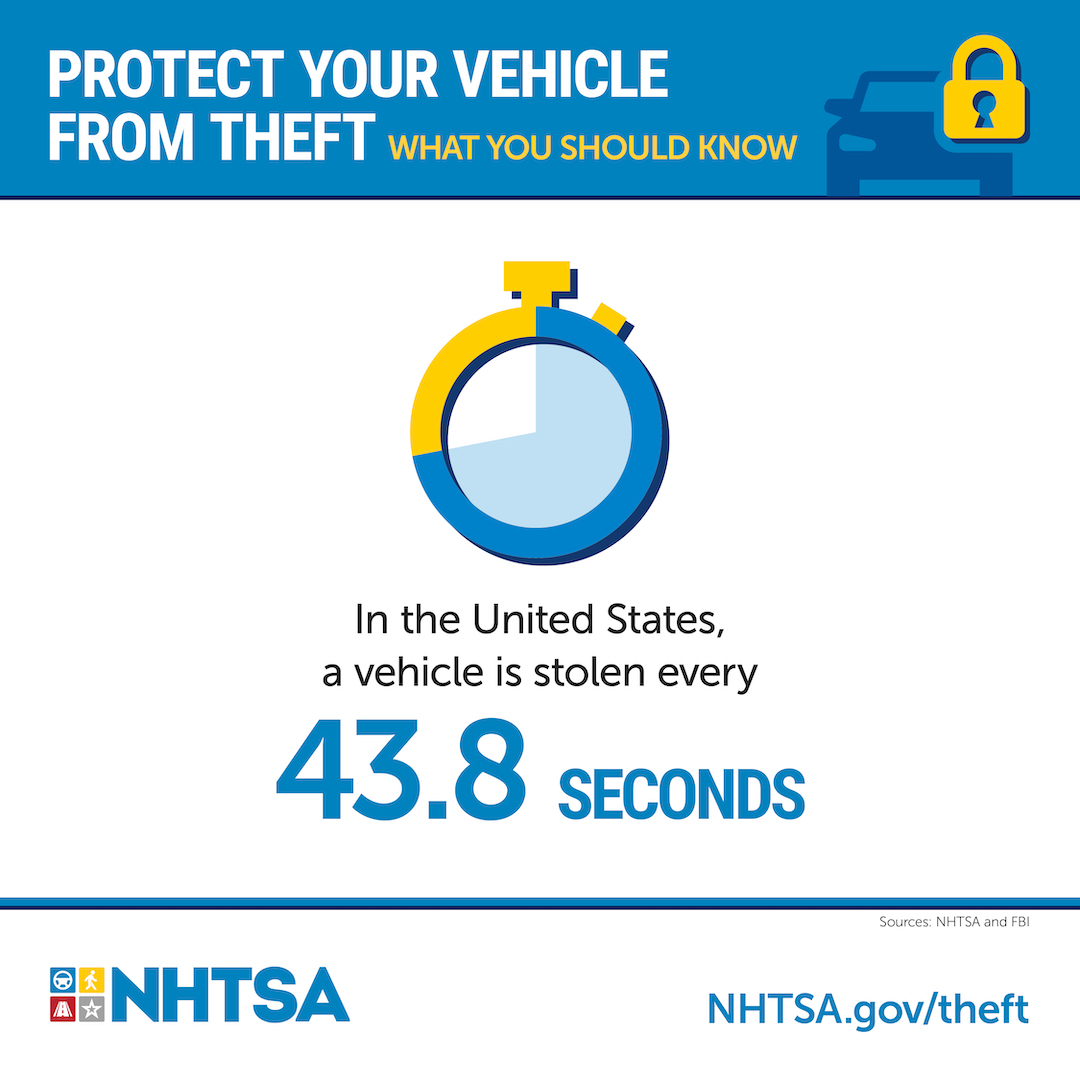 More in Vehicle Theft Prevention