Protecting Children in Vehicles
Every year, dozens of babies and young children die in hot vehicles in tragic, avoidable circumstances. Some are forgotten by their parents or caregivers, distracted by a change in routine. Some crawl into unlocked vehicles and become trapped. And others are left behind deliberately while an adult runs errands.
We can all play a part in preventing these heartbreaking tragedies. NHTSA convened a forum of automakers, technology companies, child product manufacturers, and other stakeholders to discuss new ways to protect children in vehicles, particularly from pediatric vehicular heatstroke.
NHTSA Acting Administrator James Owens announced several new initiatives during his keynote address, including an historic investment by the agency to educate parents, caregivers and bystanders of the dangers of pediatric vehicular heatstroke. The heatstroke awareness campaign, "Where's Baby," will receive $3 million next year – nearly double the campaign's annual allocation – to educate everyone to "look before you lock."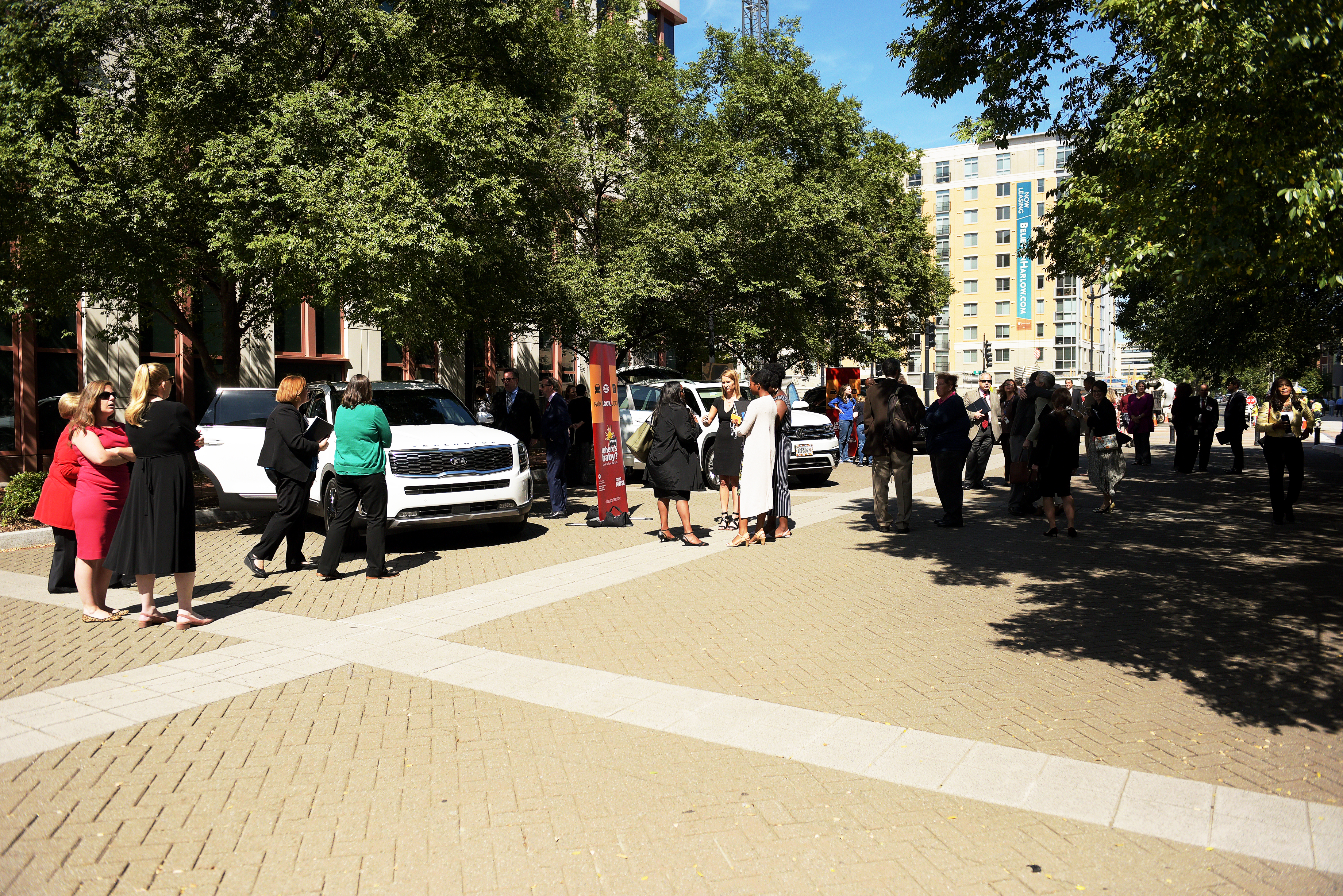 NHTSA also featured a showcase of vehicles with rear-seat reminder technology, as well as a car seat check demonstration and a temperature gauge display illustrating how quickly the interior of a parked car can heat to unsurvivable temperatures.
The forum at USDOT's headquarters coincided with Child Passenger Safety Week.
Everyone can play a part in preventing these tragedies.
Important Heatstroke Prevention Tips:
Keep parked vehicles locked at all times to prevent a child from climbing in and becoming trapped.
Teach children that vehicles are not a place to play.
Never leave a child in a vehicle when running errands, not even for a minute.
Rolling down a window does little to keep a vehicle cool, and heatstroke deaths have occurred even in vehicles parked in shaded areas.
Bystanders can also play an important role in saving a life – if you see a child alone in a vehicle, call 911 and get help immediately.
Businesses and Community Groups Can Help Prevent Hot Car Deaths
Printable Reminder Assets: Hangtag, Window Cling, Stickers & More | Want to Customize This Material? Email NHTSAmedia@dot.gov