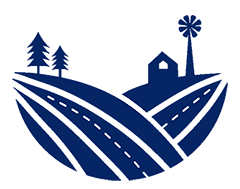 Rural Opportunities to Use Transportation for Economic Success (ROUTES) is an initiative to address disparities in rural transportation infrastructure. Specifically, rural transportation infrastructure's unique challenges need to be considered in order to meet our nation's priority transportation goals of safety and economic competitiveness.
Each year, NHTSA distributes over $500 million in formula grant funds to 57 entities including States, the District of Columbia, territories, Puerto Rico, and the Bureau of Indian Affairs to implement data-driven highway safety programs to address the individual needs of each jurisdiction, including rural regions of the country. Following careful analysis of their highway safety and other data, highway safety offices in these jurisdictions identify communities who can benefit from the funding available under this program which can be used to address occupant protection, impaired driving, speed and other issues relevant to rural communities.
Funding is awarded only to state offices of highway safety, which are responsible for planning and implementing the program based on formulas provided in the FAST Act. These offices are responsible for making awards to sub-recipients, the amounts of which vary from state to state.
NHTSA maintains a webpage that orients visitors to the breadth of programs and resources to support grant applicants. This includes a Resources Guide, Management Review Information, Grants Management Solutions Suite (GMSS) Administration System, and Safety Program Assessment tools. The Resources Guide provides information to assist state and federal professionals to manage grant programs, including certification and assurances, equipment, planning, monitoring, and administration costs.

This program provides funding to support state and local efforts to deliver optimal 911 services. It is a joint program with the National Telecommunications and Information Administration within the Department of Commerce. The funding may be used for the implementation and operation of 911 services, E911 services, migration to an IP-enabled emergency network, and adoption and operation of Next Generation 911 services and applications.
In FY19, there was a maximum possible award of $250,000 for eligible tribal organizations and a minimum of $500,000 for states. Applicants were required to provide a 40% funding match.

The United States Department of Transportation has developed this Applicant Toolkit to provide guidance as part of the Rural Opportunities to Use Transportation for Economic Success (ROUTES) Initiative to support potential applicants in identifying and navigating USDOT discretionary grant funding opportunities for rural transportation projects. In support of the initiative's goals, this toolkit provides user-friendly information and resources to support rural applicants' understanding of USDOT discretionary grant programs and the funding process.
The Applicant Toolkit is designed for all levels of grant applicant experience, aiming to enhance access to USDOT resources for rural transportation projects. Specifically, this toolkit illustrates key applicant activities when participating in the USDOT discretionary grants process, catalogues USDOT discretionary grant programs by applicant type and eligible project activities in a USDOT Discretionary Grant Funding Matrix, and provides resources for applicants to maximize the potential for award success.
43%
Highway fatalities that occur on rural roads
Rural Transporatation Statistics: Rural roads account for a significant proportion of total lane miles in the United States, and they play a significant role in our nation's transportation system, safely moving people and goods to their destinations. However, rural areas face several transportation challenges relating to safety, usage, and infrastructure condition.
Publications and Resources