Joining Forces to Get to Zero: Partnerships in Traffic Safety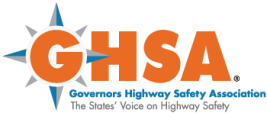 New Web Pages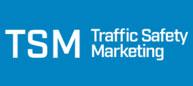 Be sure to visit the Traffic Safety Marketing website for all the new Drive Sober or Get Pulled Over, Buzzed Driving Is Drunk Driving, and underage drinking and driving campaign material.
Online Ignition Interlock Course for Law Enforcement
This 2-hour course will equip law enforcement officers with information and resources on ignition interlock devices to assist them when they encounter a driver roadside who has, or should have, a device installed in their vehicle. The course is hosted on the International Association of Directors of Law Enforcement Standards and Training website and is approved for continuing education credits.
Online Drug-Impaired Driving Course for Medical Professionals

Under a cooperative agreement with NHTSA, WebMD has launched a new webinar to educate and increase awareness among clinicians regarding the potential adverse effects of prescription and over-the-counter medication use on driving. The goal is to encourage clinicians to communicate these risks to their patients, which may decrease the likelihood of fatal and serious injury due to drug-impaired driving crashes. At the end of this webinar, clinicians (including physicians, physician assistants, and nurses as well as pharmacists and pharmacy technicians) will have greater knowledge regarding the potential adverse OTC and prescription medication effects that may impair driving ability among drivers and strategies to mitigate these adverse effects.
Continuing education credits are available with this activity by signing in and creating an account. Provide your e-mail to register. There is no charge.
2018 National Seat Belt Enforcement Mobilization
Products for Law Enforcement Action Kit (PEAK) - The campaign includes fact sheets, infographics, banner ads, and web videos.
New Publications

Traffic Safety Resource Prosecutor Manual, 2nd Edition (PDF, 771 KB) September 2016; DOT HS 812 313
This manual provides new State Traffic Safety Resource Prosecutors (TSRPs) an introduction to their roles and responsibilities as TSRPs. It provides a variety of resources to assist TSRPs in their work including qualifications needed for the position, sample work plan, sample correspondence, available training courses related to prosecution of DWI offenders, a listing of State TSRPs and State prosecutor coordinators.
Investigation and Prosecution of Distracted-Driving Cases (PDF, 225 KB) May 2017; DOT HS 812 407
This monograph provides guidance to assist State and local attorneys, other members of the judiciary, and law enforcement in prosecuting distracted-driving cases that involve serious injuries or fatalities.
Impaired-Driving Leadership Model: Findings Based on Three State Case Studies – Report (PDF, 1.7 MB) May 2018; DOT HS 812 516
Pedestrian and Bicyclist Data Analysis (Research Note) (PDF, 1.2 MB) March 2018; DOT HS 812 205
Evaluation of Teen Seat Belt Demonstration Projects in Louisiana, Mississippi, New Mexico, and Texas (PDF, 879 KB) July 2018; DOT HS 812 464
Countermeasures That Work: A Highway Safety Countermeasures Guide, Ninth Edition (PDF, 6.5 MB) April 2018; DOT HS 812 478
Additional Analysis of National Child Restraint Use Special Study: Characteristics of Those Not Restrained (Research Note) (PDF, 346 KB) March 2018; DOT HS 812 477
Evaluation of Nighttime Seat Belt Enforcement Demonstration Program and Identification of Characteristics of Unbelted High-Risk Drivers (PDF, 2.8 MB) April 2018; DOT HS 812 474
National Traffic Speeds Survey III: 2015 (PDF, 7.5 MB) March 2018; DOT HS 812 485
National Survey on Distracted Driving Attitudes and Behaviors – 2015 (PDF, 2.9 MB) March 2018; DOT HS 812 461
The Effects of Medical Conditions on Driving Performance (PDF, 15.3 MB) August 2018; DOT HS 812 439
Matching Countermeasures to Driver Types and Speeding Behaviors (PDF, 4.5 MB) December 2017; DOT HS 812 455
Interlock Data Utilization (PDF, 6.3 MB) August 2017; DOT HS 812 445
A Comparative Analysis of State Traffic Safety Countermeasures and Implications for Progress Toward Zero Deaths in the United States (PDF, 443 KB) Revised October 2017; DOT HS 812 392
Age vs. Experience: Evaluation of a Video Feedback Intervention for Newly Licensed Teen Drivers (PDF, 559 KB) July 2018; DOT HS 812 508
Older Driver Compliance with Licensing Restrictions (PDF, 1.3 MB) April 2018; DOT HS 812 486
Visual Scanning Training for Older Drivers: A Literature Review (PDF, 1.3 MB) April 2018; DOT HS 812 514
Traffic Safety Marketing
New
Coming Soon
New Drug-Impaired Driving Ad
Law Enforcement Appreciation Videos
New Child Passenger Safety and Tween Seat Belt Safety PSA Campaign
New Social Norming Distraction Ad
In support of its Stop Texts. Stop Wrecks. social-norming distracted-driving campaign, NHTSA is developing a new advertisement that showcases the pervasive role that mobile devices play in our lives, but also provides a simple, proactive, actionable solution to distracted driving while allowing viewers to identify with the feeling of being unable to put their phones away while they're driving. The new ad will be released in September 2018.
Updated Takata Videos
Traffic Safety Facts
Fact Sheets
Traffic Techs
Coming Soon
Distracted Driving Demonstration Projects: Lessons Learned (Coming Spring 2018)
This guide is a summary document of the enforcement, information, education, and outreach work conducted during Distracted Driving Enforcement Demonstration Projects. Six sites across the country participated in these projects, having conducted a diverse set of enforcement activities and documented invaluable insights, challenges, and solutions that are featured in this enforcement guide.
Innovative and Sustained Seat Belt Enforcement Project Final Report (Coming Summer 2018)
This final report is a comprehensive review of the range of innovative, sustainable, and replicable law enforcement practices developed and implemented by the Owensboro, Kentucky, Police Department. The intent of this project was to increase seat belt use and decrease unrestrained vehicle occupant fatalities through the implementation of an innovative and sustained enforcement approach to seat belt enforcement. The project included education, outreach, and communication elements that contributed to the effectiveness of the project.
Implementing a Leadership Framework for Traffic Safety and Seat Belt Enforcement Final Report (Coming Late 2018)
This report will provide a thorough review of the diverse leadership models used to effect change as it relates to seat belt enforcement and application in three police departments, Sevier County, Utah; and Bedford and Hawkins Counties in Tennessee. A toolkit/guide of the diverse approaches will be included in this report as a resource for other agencies to consider and adopt.
Drowsy Driving Data Collection and Reporting Project (Coming Fall 2018)
This report presents the findings of NHTSA's study to better understand the way in which law enforcement officers interact with drowsy drivers and how these interactions are recorded.
Peer-to-Peer Traffic Safety Program Guide (Coming summer 2018)
This report provides an overview of peer-to-peer education and how it can be implemented in schools and communities to address traffic safety with young drivers.
Mild Cognitive Impairment and Driving Performance (DOT HS 812 577)
This report explores differences in driving performance and exposure between participants with mild cognitive impairment, an intermediary, symptomatic state between normal age-related cognitive decline and dementia, and a control group. Thirty-eight participants completed a driving evaluation and had GPS loggers and cameras installed in their vehicles for one month to record driving exposure. Results showed that unimpaired drivers made fewer errors on a driving evaluation, but results were mixed as to whether drivers with MCI appropriately self-restricted their driving to reduce their risk.
Feasibility of Modeling the Relationship Between Seat Belt Program Inputs and Outcomes (DOT HS 812 524)
The objective of this project was to determine the feasibility of building a model that could be used as a decision-making tool for State Highway Safety Offices (SHSOs) to help predict how resource adjustments could affect seat belt use (both positively and negatively) to avoid inadvertent negative effects on seat belt use rates and unrestrained fatalities. The report's overall conclusion is that while the available evidence points to potential feasibility, it is not clear that the input variables would provide sufficient precision to create a useful predictive model due to limitations regarding what is available to the SHSOs.
Visual Scanning Training for Older Drivers: A Literature Review
This literature review focuses on visual scanning ability and evaluations of training in visual scanning skills for older adults. Researchers searched for literature published from 2005 to 2016 and found 27 relevant studies in four broad categories, visual attention and visual scanning ability; visual scanning behavior; visual search and scanning abilities; and visual scanning abilities in a non-driving context. An annotated bibliography in the Appendix provides more detail on the subset of 16 studies performed in a driving context or that used driving performance as an outcome measure.